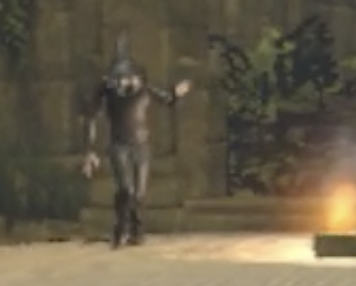 One year, two months and 28 days. That is how long it took us to take SpellShokked from the very first line of code we wrote on March 17th, 2017 to our first release as Early Access today. SpellShokked's history started a little bit earlier while we were sitting in a Mexican restaurant (or rather: a local restaurant that serves what they call 'Mexican-style food'), discussing the awesome possibilities of a VR headset, one of which yours truly had just snagged. The previous two Mojitos (well, call them Mojito-ishs) may have helped, but we hit upon the idea of assembling spells from magical symbols that you draw in the air. We immediately knew just how these two would work against each other: the need to be quick to cast a spell before your opponent does, and the requirement to draw precise, and therefore slow to not mess up the spell.
But writing a gesture recogniser isn't that easy, much less one that is expected to work in 3D. A few days later, I cracked the problem of recognising universal gestures in principle, a week later it was working in 3D, and later that same day we completely re-wrote it with a new, better and faster algorithm, added a visual effect to it, and, for the first time, killed Kenny. It was March, 17. He's died over 5'000 times since.
So here's to you, Kenny!